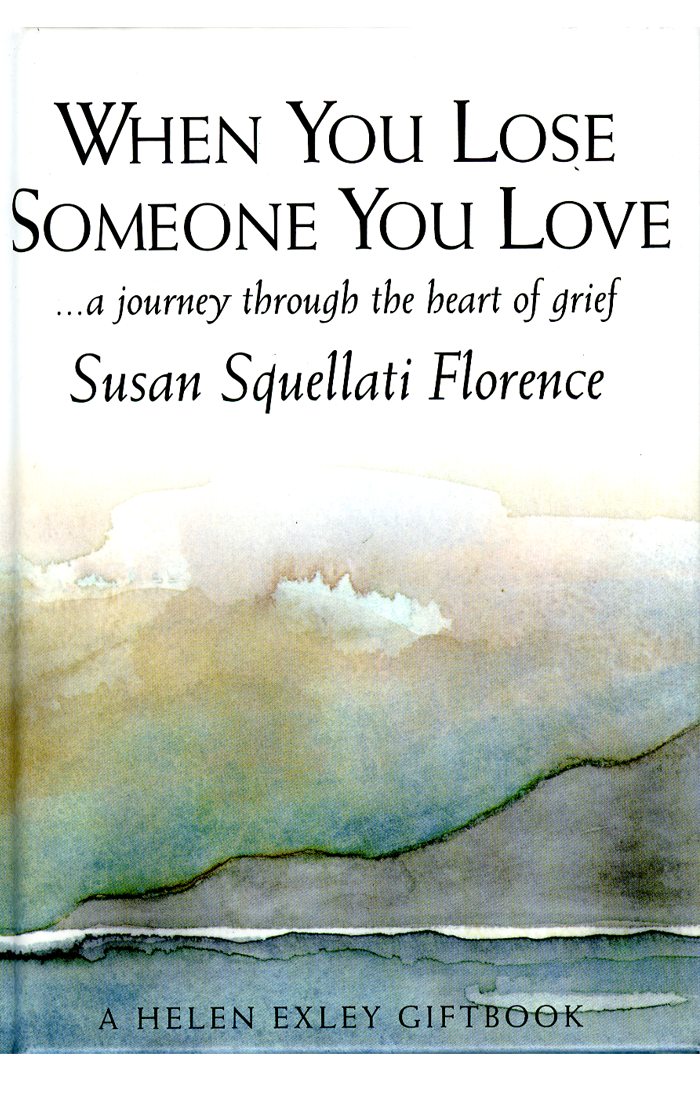 When You Lose Someone You Love
…a journey thorugh the heart of grief.
The testimonials about this gift book and how the words and soft watercolors have offered comfort and support during the most difficult of times …tell the value of this book more than any review. Livingston Visiting Nurses and Hospice in Ventura California have bought 700 – 1000 of this giftbook every year since 2008 to send to each family that has lost a loved one. Here are a few reviews from emails and reviews on Amazon:
5 out of 5 stars – Peaceful and Comforting ~~ "a journey through the heart of grief"
When my husband passed away from pancreatic cancer, my daughter was given this book by a friend. She had written a note in the book as to the comfort it gave losing someone special in one's life. She showed it to me, and I was very impressed. I have given it to many as a result and always received a special Thank You! Very well done and can be referred to whenever one is feeling the loss … lots of comfort. I would highly recommend this book to all! As you can see, I have given the highest rating. A "short book" that is well written, each page containers pictures which are like someone painting, and colors are very soothing ~~ peaceful and comforting!
Sandra K. G.
5 out of 5 stars – Handling grief, comforting
I have purchased this book from Amazon for about 10 years. Because it is so inexpensive, I give it as a sympathy card. I first read it in a Hallmark store soon after my Dad died and it really comforted me. This book is something I go back to any time I am sad about losing someone.
Mary G.
I would just like to say that my mother bought your book 'When You Lose Someone You Love' last year after my father had died. It is a lovely book and eventually my mother gave it to me as she knew how much I loved it. I still read it from time to time and it does help immensely – I still cry every time I read it, but feel so much better afterwards as the words have so much meaning. Thank you.
Anonymous
I work as Bereavement Coordinator at the Adelaide Hills Community Health Service in the hills just southeast of Adelaide in South Australia. I put a newsletter together every couple of months, for those who have had a loved one die and I was wondering if it would be OK to use the text of your beautiful book " When you lose someone you love". We bought 20 copies and have been giving them away but the newsletter goes to about 60 people and I would love for them to read the words.
Your books are great, beautifully written and illustrated
Marcia S.
5 out of 5 stars – A wonderful and comforting read
Probably the best book I read for comfort and truth after my husband died suddenly. I loved it and have purchased it many times to give to others.
Marsha M.
5 out of 5 stars Best book to give comfort to someone that has lost a loved one.
The only book you will ever need to get as a gift for someone grieving.
A.R.