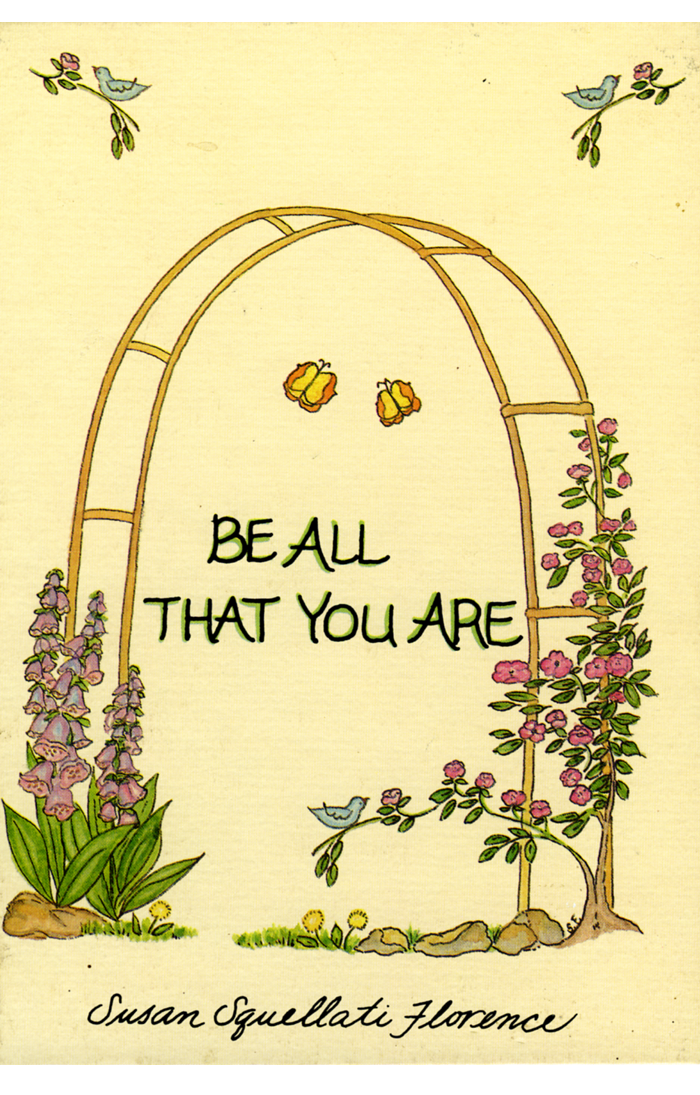 Our daughter, Sophia Clare, was born in 1989.  At that time, she was given the gift of your book Be All That You Are.  It articulated so well an awareness we hoped Sophie would nuture thoroughout her life, that  we read it to her often through the years.  In first grade when her assignment was to bring a book to class to read aloud, this was the book she chose.
Now, we have some dear friends who, rather late in life, have been blessed with a child.  I have desperatly looked for a copy of your beautiful little book as a gift for this new life, but to no avail.  My hope is that you can direct me to a bookseller from whom I can purchase several copies of Be All That You Are, one for our friend's little miracle and others to have on hand for future gifts.
Vaune H.
My daughter's piano teacher reads Be All That You Are to her Graduating Seniors each year at the Spring Recital. This year my daughter is one of those seniors! The families are creating Memory Books for the teacher & the students and I would like to put your inspiring words at the beginning of the books. It has held such meaning for the students for all these years, and she has helped them Be All That They Are. I can not find the book at any of the stores in our area (and I can't ask her for it as it is a surprise) and the final recital is only days away so I do not have time to order it from Amazon. Could you please send me these wonderful inspirational words?
Anne H.
I recently purchased your book titled, "Be All That You Are" in a little second hand Mennonite store in Reedley, CA. I had come across it once, but the pages were starting to tear out so I didn't buy it. Then after some time had passed I came across it again in the same store, and had remembered how sweet the words and drawings were – they had stayed with me so I bought it with the hope I might find more copies that I could gift to my friends and one I could also keep in my collection of very special books.
Can you tell me if there are any hard copies of this book from your original publishing? I hope I have found you – and thank you for your graceful wisdom.
Lynne K.