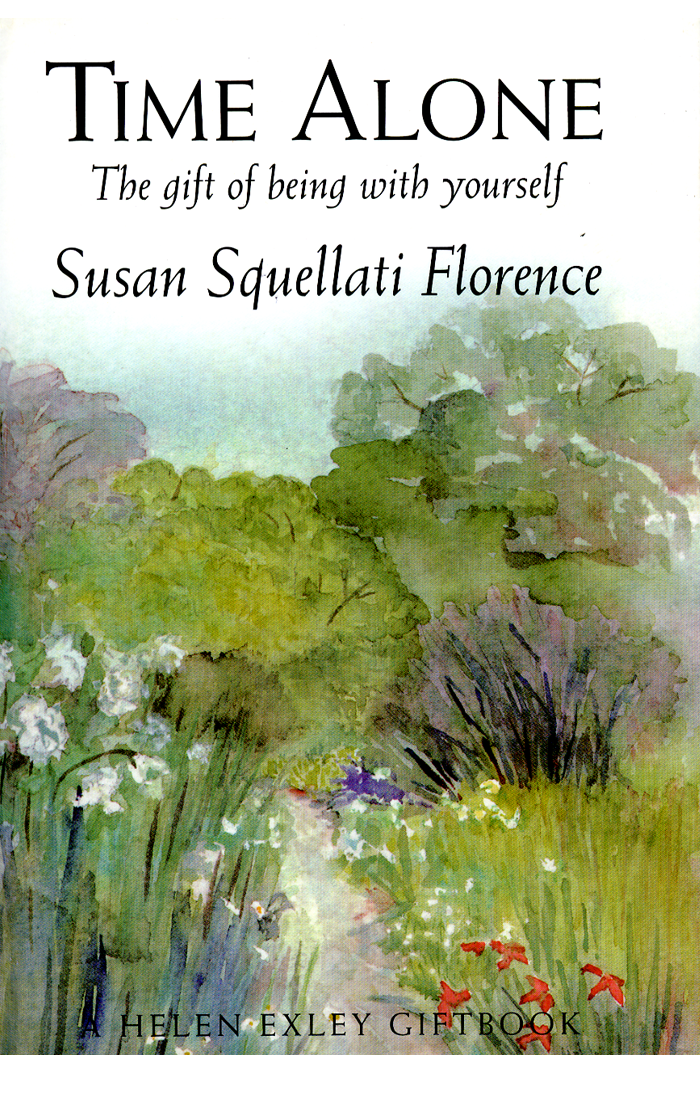 Time Alone
… the gift of being with yourself
Time Alone is a meditative, quiet book about the importance of spending time with your self. Our lives are so busy—so full of people, and things to do. By spending time alone we can discover who we really are. We will see the things that are most precious and meaningful to our lives, and we will find a sense of calm and renewal.
I just wanted to tell you that I have recently purchased your book, Time Alone, The gift of being with yourself. This book is absolutely amazing and has been very helpful to me in dealing with my fear of being on my own forever. It is exactly what I have needed at this point in my life and I have read it over and over and shared it with several people. The illustrations are beautiful and the words speak to me on a very personal level.  Thank you for this beautiful book. .
Susan T.
This little book is my bible for the times I need a reminder to come back to myself. The illustrations and the words are perfectly paired and express what most of us avoid or neglect to do, spending time alone and taking responsibility for tending our inner garden. A wonderful gift to give to oneself and a special offering to friends. This is one of many bookswritten and illustrated by Susan Florence that bring a message of upliftment.
Amazon Reader
I have trouble being connected to myself. But now I've found a new way…besides yoga, your books. I keep them on my desktop. They renew me and remind me to stay with myself.
Chris W.